Features of Natural Interest

In the WSBA, Akrotiri Salt Lake supports 13 endemic (16 at Akrotiri Peninsula) and rare species of plant including Ophrys kotschyi, Anthemis tricolor, Lotus cytisoides and Convolvulus x cyprius. These plants are threatened by tourism, coastal recreational activities and off-road driving.

Surveys are needed in the ESBA to determine the range of flora and the presence of any species of conservation concern.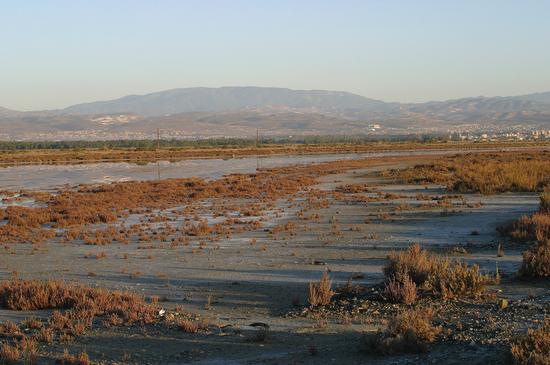 © Dr Mike Pienkowski
(Features of Natural Interest, 10 of 12 - Slide ref. 715)