Features of Natural Interest

Cyprus is home to true lizards, skinks, geckos, the Mediterranean Chameleon (Chamaeleo chamaeleon) and 11 species of snake. Several of these including the Cyprus Whipsnake (Hierophis cypriensis schatti) and Schreiber's Fringe-fingered Lizard (Acanthodactylus schreiberi) are listed as endangered on the IUCN Red List.

One species of toad, the Green Toad (Pseudepidalea viridis) and one species of frog, the Mediterranean Tree Frog (Hyla savignyi) are presumed abundant in suitable habitats in the SBAs.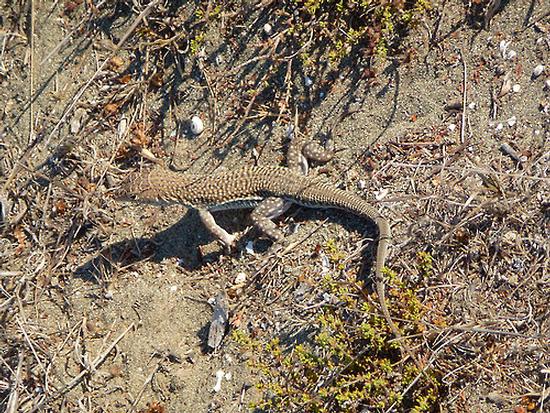 © Felix Driver
(Features of Natural Interest, 11 of 12 - Slide ref. 716)